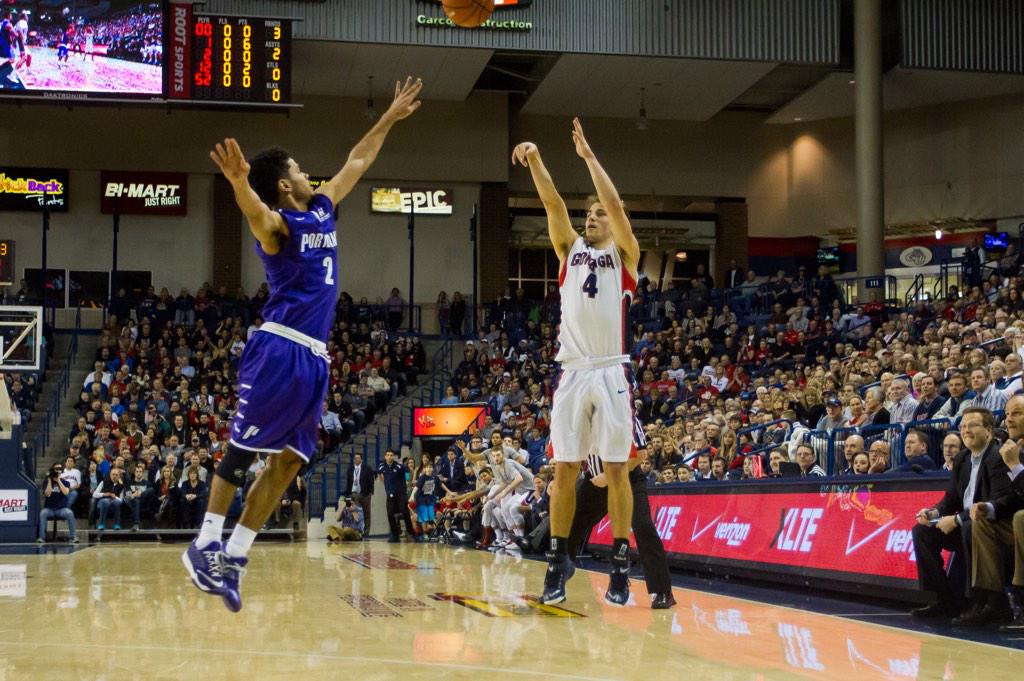 Kevin Pangos "makes history"
MCCARTHY ATHLETIC CENTER, SPOKANE, WA – In a long awaited historical moment, senior guard Kevin Pangos finally hit his 289th three-pointer off over University of Portland's Alec Wintering this past Thursday, passing Blake Stepp for Gonzaga's all time record. Or did he?
The Gonzaga Athletic Department now has reason to believe that Pangos broke the historic record two games ago against St. Mary's, where he shot 2-6 from beyond the arc.
Athletic Director Ken Damon blames the miscount on under-qualified interns. "I believe it was the game against Washington State in 2011," said Damon. "Pangos hit 9 threes that game and I think our interns just got excited and stopped keeping the stat line."
Damon later stated that under the column for three point shots for Pangos, the interns simply wrote, "IT WAS UN-F***ING-BELIEVABLE. HE HIT LIKE 10,000 OF THEM." Not believing that Pangos truly hit 10,000 three pointers (which, to save you the time, would be equivalent to 30,000 points – about 29, 935 points higher than the national average points per game), Damon rounded down to 3. Damon did not watch the game in person as he was abroad in Thailand for a personal matter.
"We're really all embarrassed," Damon said. "Everyone got so excited when he made that shot, but it was just any other three. I just didn't have the heart to say anything. It was one of those things that just got overlooked."